WIRED OR WIRELESS - THE CHOICE IS YOURS.
❤This is a perfect machine for shading techniques, lipstick and watercolor coverages that has a few specific technical features that allow to work with minimal swelling and zero trauma.
With a modern and improved design, our device is very lightweight and perfectly ergonomic for PMU artists.
Features

Long-lasting stability. Employs a powerful 5w motor and an advanced gear system that features
Ergonomic and lightweight design for optimal maneuverability. Aircraft Aluminium Alloy Shell for this microblading machine.
Multi-functions, ideal for tattooing, permanent eyebrow,lip andeye liner.
Thecord module is completely detachable with several turn action and can be replaced with the battery pack to create a wireless option.
The color of our PMU machine is processed by an anodized silver process, which is not easy to fade.

Pen works with lithium battery or AC/DC
This wireless Machine featuring a rechargeable lithium battery that can last up to 2 – 3 hours when fully charged and can be quickly charged in approximately two hours.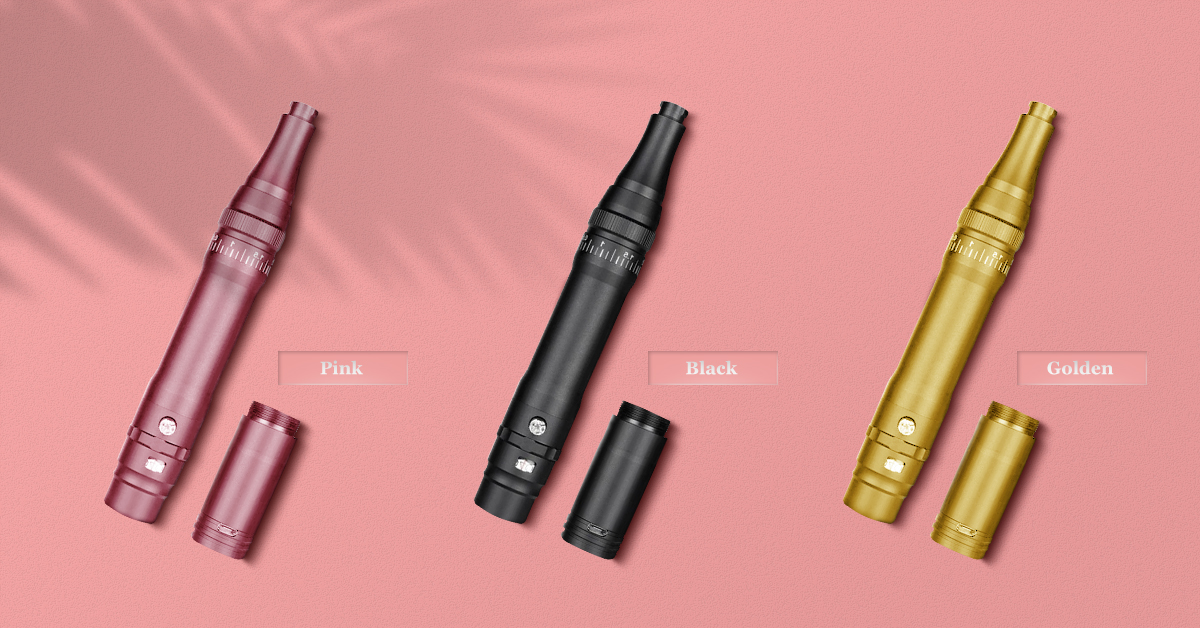 Parameters
Color: Black, Golden, Pink
Output Voltage : 5.0 V, 1 A
Input Voltage : 100 - 240 V , 50 - 60 HZ
Needle Adjustable Length : 0. 25 mm - 2.5 mm
Speed Level: Infinitely Variable Speeds, 5000 - 7200 rpm
Weight: about 100 g include the portable battery
Length: Body about 136 * 20 mm, Portable Battery about 5420 mm
Package:
1 * Professional microblading PMU pen
1 * power bolt for wireless use
10 * 1RL PMU Cartridge needle for your instant use
2 * cords. 1 for battery charge and 1 used for machine.
Other products
Lorem ipsum dolor sit amet